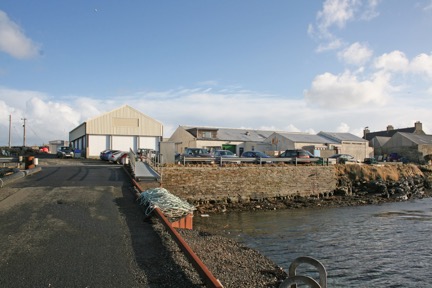 Address: Gill Pier, Westray, Orkney KW17 2DL
Tel:01857 677273
Westray Processors Ltd produces premium quality fresh and frozen crabmeat for a wide range of wholesale and retail customers throughout Orkney and further afield.
Established over 40 years ago in a bid to give local fishermen access to a more reliable market for their brown crab, Westray Processors Ltd continues to play a key role in the island economy, providing vital local employment.  The business still operates as a cooperative, with the bulk of shareholders living on Westray.
Such has been the success of this community venture on Westray that brown crab is now the main catch of the island's fishing fleet, with the business continually exploring new markets for its products.