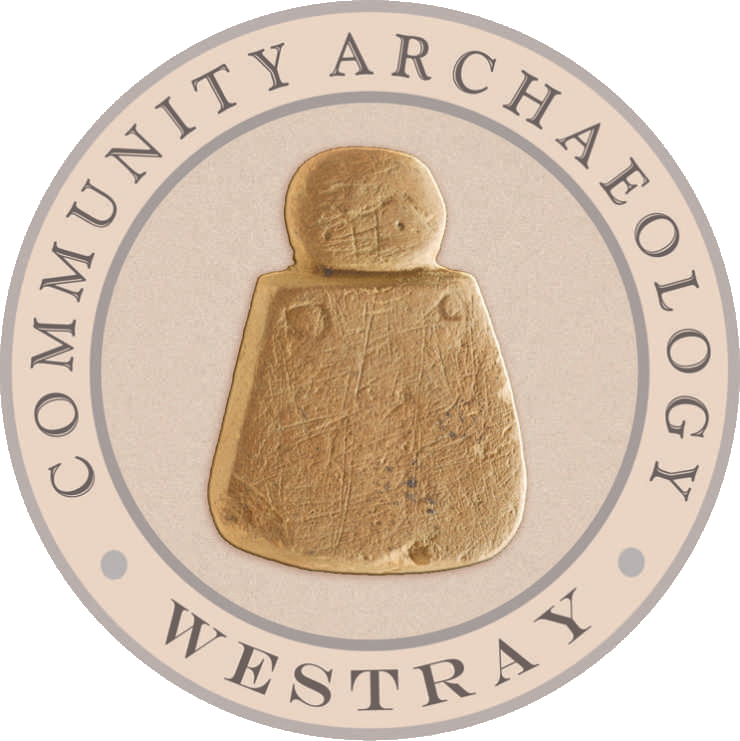 Community Archaeology Westray SCIO
The Links of Noltland Legacy Project Group is a Scottish Charity. It is called Community Archaeology Westray SCIO or abbreviated to CAW SCIO. The Charity registered number is SC049328
The LON Project Group members have become the charity directors and are bound by the rules governed by the Office of Scottish Charity Regulators (OSCR), working under a Constitution and all pertinent information will be available for viewing from this web site.

The Constitution can be downloaded from HERE
We will keep you informed via this site as to progress towards the proposed Links of Noltland Learning and Information Centre to be built at the Links of Noltland. Any questions you have may be sent to HERE.
Download the 2019/20 audited annual accounts HERE.
Community Archaeology Westray is grateful for all the help and advice received from the team at Historic Environment Scotland.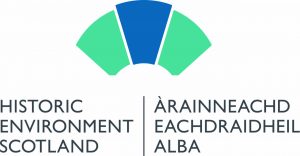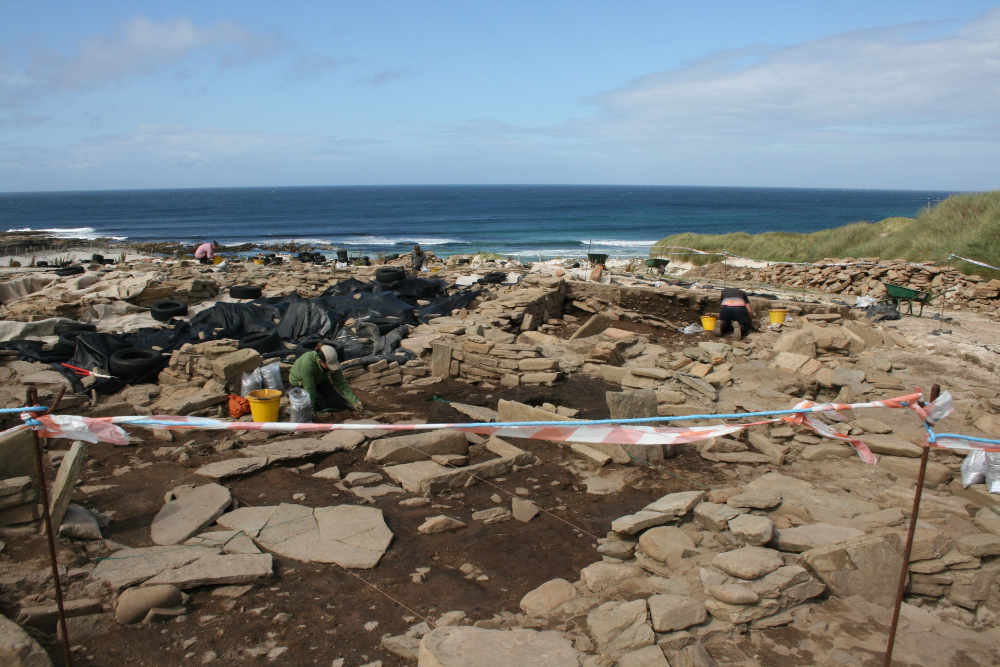 Possible options for the future of the excavated site
As the site presently stands, the drystone buildings are not suitable for being left open to the elements, so this option would at least protect the archaeology. It would mean, however, that no trace of the settlement was left visible for visitors to the site.
An alternative option, under consideration, would be to conserve some or all of the buildings, thereby allowing them to be left open, and to present them for permanent display. The many artefacts recovered from the site will remain on the island until analyses have been completed. Following this, they will be formally put forward for 'finds disposal' and may be acquired by a museum elsewhere in Scotland.
An option currently under consideration is to undertake part of the analysis in public–­ with opportunities for visitors to see the work in progress and, potentially, to undertake some related hands-on activities. This would ensure the continuation of archaeological 'experience' for visitors and, in the longer term, could strengthen the case for the retention of artefacts locally.
Public participation
A questionnaire was sent out to all residents of the island asking what is their preferred option regarding the future of the site. Phase 1 is to assess the implications as to the future of the site. If in agreement then phase 2 will be to move forward, prepare plans regarding public access and facilities and to hold public consultations here in Westray, using focus groups, public lectures and displays. The plans progressed and a brief summary can be found HERE
The results of the questionnaire (166 returns) can be downloaded HERE.
The comments from the replies can be downloaded HERE.
A PDF of the proposal document can be downloaded from HERE
Comments and questions regarding the project should be sent to HERE
Download the November progress report from HERE
Download the October progress report from HERE
Download the June progress report from HERE