JC Tulloch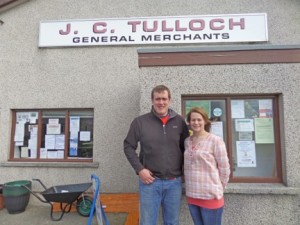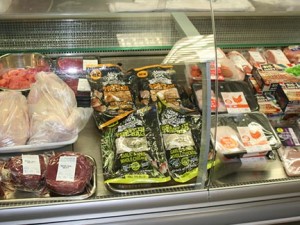 This large general merchant was opened by Jackie Tulloch in the 1950s. It was originally part of the house in what is now the Post Office. His son Billy took it over in the 1960s.
Following Billy's death in 2014, the business was purchased by Jackie's great grand-daughter Karriz and her husband Adam in August 2015.
The business has a large range food and general household goods, building, painting and gardening supplies, stationery, jewellery and of course the Post Office, including the sorting office.
There is ample parking on the concrete apron outside the shop.
More information on our facebook page.
WI Rendall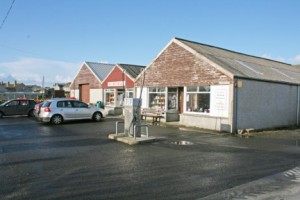 WI Rendall is situated in Pierowall village and supplies general groceries, petrol and diesel fuel.
Stewart and Marian Groat took over the shop in 2016 from Ivan Rendall who had run the business for many years.
In May 2017 a new café, Groatie Buckies, was added and is found to be an essential stop for all visitors during the summer months.
There is ample parking on the concrete apron outside the shop.
More information on our Facebok page.
Peter Miller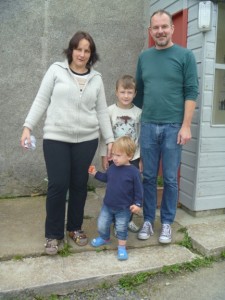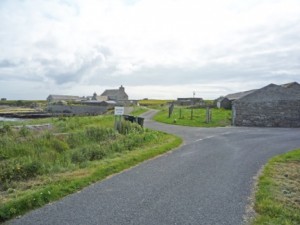 Peter Miller (merchant) is situated in the south of the island at Skelwick.
Settling into their home at Surrigarth are Ken and Uka Summers. Coming here from London means huge changes for them and their sons, Jack and Arun.
Ken's parents were originally from Scotland, but he was brought up in rural Ireland and lived in London for 25 years.
Uka, from Austria, moved to London when she was 18. They had always wanted a place in Scotland and so in 2003 they came to explore Orkney.
Back in London, they decided to close their family cafe/bar shortly after the financial crash, and in March 2015 they chanced on the For Sale notice of Peter Miller's shop and Post Office! It fitted their dreams and they moved into the shop in September.