Westray Parish Kirk
Westray Parish Kirk is situated a mile south on the approach to Pierowall village from Rapness. It is Church of Scotland and the door is open at all times. Contact the minister Iain MacDonald.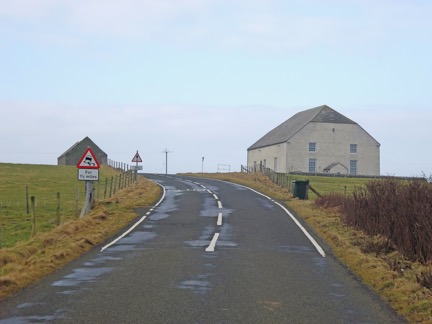 The Baptist Kirk
The Baptist Kirk is situated in the heart of Pierowall village up a track opposite the Royal Bank of Scotland, with the Mission House on the corner. Contact the minister Hugh McConachie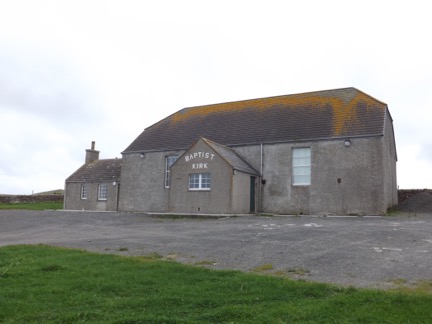 The Gospel Hall
Known locally as the Meeting House, the hall was built in 1869/70 on a piece of land owned by the Balfours of Shapinsay, and a flat roofed extension providing kitchen and toilets was added in 1973/74, re-roofed in1995/96.
The interior is simple and well cared for.
Meeting house followers have a long tradition of breaking and sharing bread every Sunday.
Services every Sunday at 11:30 am and 7:00 pm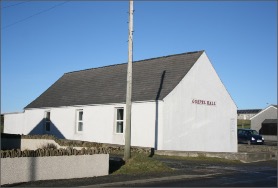 Society of Friends (Quakers)
Quaker Meeting for Worship –
Westray and Papa Westray LM     Westray – 10.00am
Papa Westray by arrangement
In Friends' homes – children very welcome (Accessible venue can be arranged with notice).
We are happy to try to co-ordinate Meetings with ferries on any day.