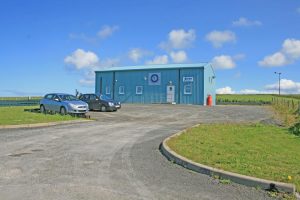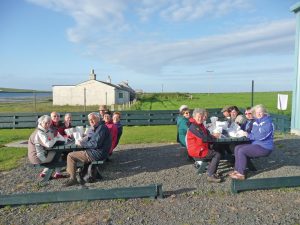 For in depth tourist information go the the Westray and Papa Westray Tourist Association web site
Sailing to Westray you leave behind the bustle of the town, meandering past distant islands, you arrive at a greener, calmer place- now you can truly unwind. Alternatively, you may decide to whizz over by plane (in minutes), just in time to grab a tasty tea from Jack's chippy or a more leisurely meal at the Hotel.  By whatever means you arrive, there will be a warm welcome waiting. With a population of just over 600, our island has a thriving community and all the amenities you could need, set amidst tranquil farmland and white sandy beaches. You won't find queues, crowds or long waits here; small really is beautiful.
Come for a day– and perhaps take a bespoke tour with resident company, Westraak. For longer stays, a wide range of accommodation is available– from country house refinement to luxury B&Bs, great self-catering cottages, a smart hostel with camping and caravanning facilities and a village hotel with a bar and dining room. Beyond the village, there is another bar at Cleaton House and cafés situated at either end of the island: Groatie Buckies at WI Rendall's shop– Richan's Retreat at Rapness also sells local crafts, while hot drinks and frozen yogurt are available from the Wheeling Steen Gallery close to the airfield and also showcases the work of local artist, Edwin Rendall.
Westray offers a convenient base for a spot of island-hopping and regular transport links with our neighbouring isle of Papay, allows visitors to readily sample the delights of two equally enchanting but distinctively different small islands.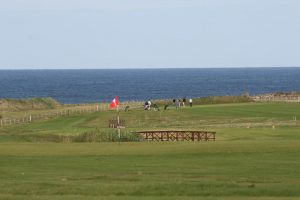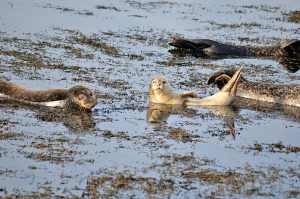 What to do when you get here? You could relax and watch the gulls go by, perhaps picnic on a deserted beach with seals (and maybe otters) for company. You might care to visit the imposing Noltland Castle (with its resident ghost) or to pop into the Heritage Centre for an exhibition, a talk or demonstration – to find out about our Viking Heritage and to meet the Westray Wife. Come paddling on the beach at Grobust and call by and visit the archaeologists at Links of Noltland. Or, perhaps you'd prefer a round of golf on our 9 hole links course.
There are lots of lovely walks – and a free booklet to guide you. Along the way, discover shells, fossils, rare wild flowers and all manner of wildlife, including extensive seabird colonies on the cliffs at Noup and Puffins at Castle of Burrian. Explore our ancient places– from Neolithic tombs to Viking houses and early churches. Photographers will have a field day and even geocachers get a look in here! You will experience a whole lot of sea and sky- midsummer brings magical light nights, later on our dark night skies, sometimes animated by the aurora borealis, are a stargazer's delight.
When retail therapy is required, the three island shops between them supply all manner of groceries and household items – two (Rendalls and Tullochs) are located in the village; the third (Millers) is signposted on the road to Rapness.  Try out our local produce– cheese, fish and sea food, Fairtrade chutney and bakery goods– yum! The Westray Gallery showcases local artists while local designers, Hume Sweet Hume, offer a range of the loveliest of clothing and household textiles. Local crafts and books are available at The Heritage Centre, together with a range of souvenirs to take home.