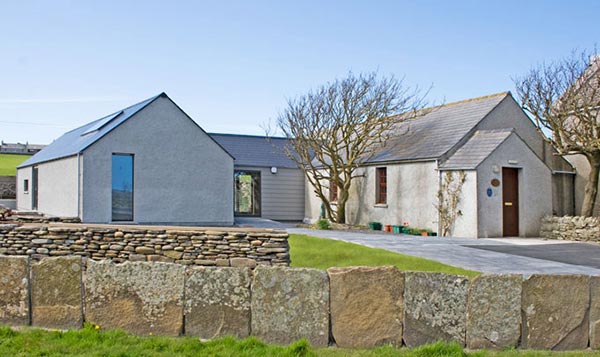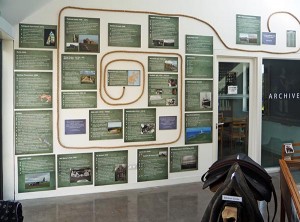 The main exhibition hall houses the temporary exhibitions, which are all about the island's history. One wall has a timeline of important events which have occurred from the dawn of time to the present. The Westray Wife, the word famous carved Neolithic figurine discovered at the Links of Noltland archaeological dig, is housed here in its own cabinet along with two other carved figurines.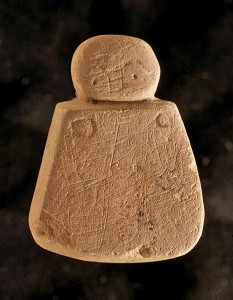 The room behind the timeline houses the archives, open to all visitors to come and research whatever they wish from family history to past exhibitions and events.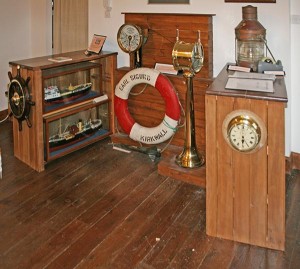 The older building houses the original wall panels, books and crafts for sale and the recreation of a Westray geo.
Outside in the garden there is a skeleton of a sperm whale that was stranded on the beach at the Bay of Tuquoy in 2008.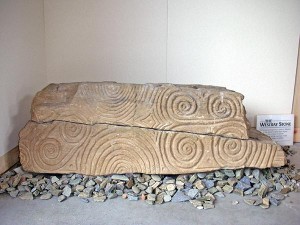 Quarrying operations on the edge of the village in the 1980s uncovered a large stone slab with elaborate designs carved into it which is now on display in the heritage centre reception hall.. Identified as a rare example of Neolithic art, this discovery gave rise to a programme of rescue excavations during which further carved stone fragments were recovered and found to form part of a Neolithic chambered cairn.
Visit the Westray Heritage website or have a look at the Westray Heritage Facebook page for the latest news.