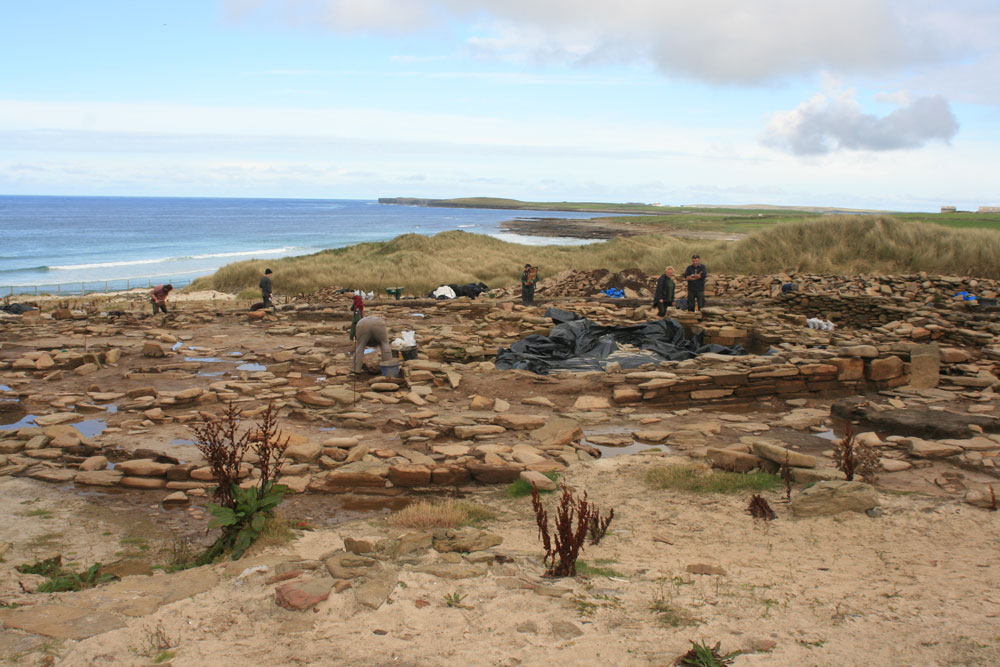 The Links of Noltland contains the most extensive and long lived prehistoric farming settlement in the British Isles. To date, the remains of almost 40 well preserved buildings have been identified, ranging from houses and barns, to numerous specialised buildings, surrounded by traces of ancient landscape and human burials. Excavations have yielded immense amounts of new data and materials and full analysis is scheduled to begin in the next year. Over the course of the past 10 years, the site has become well known to an international audience, hitting the headlines with extraordinary discoveries, such as the Westray Wife figurine in 2009 (pictured below) and the underground sauna (bottom picture) in 2015.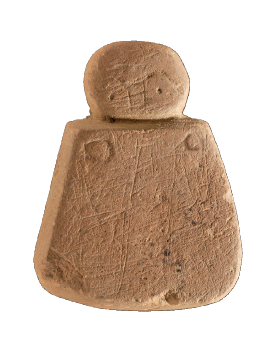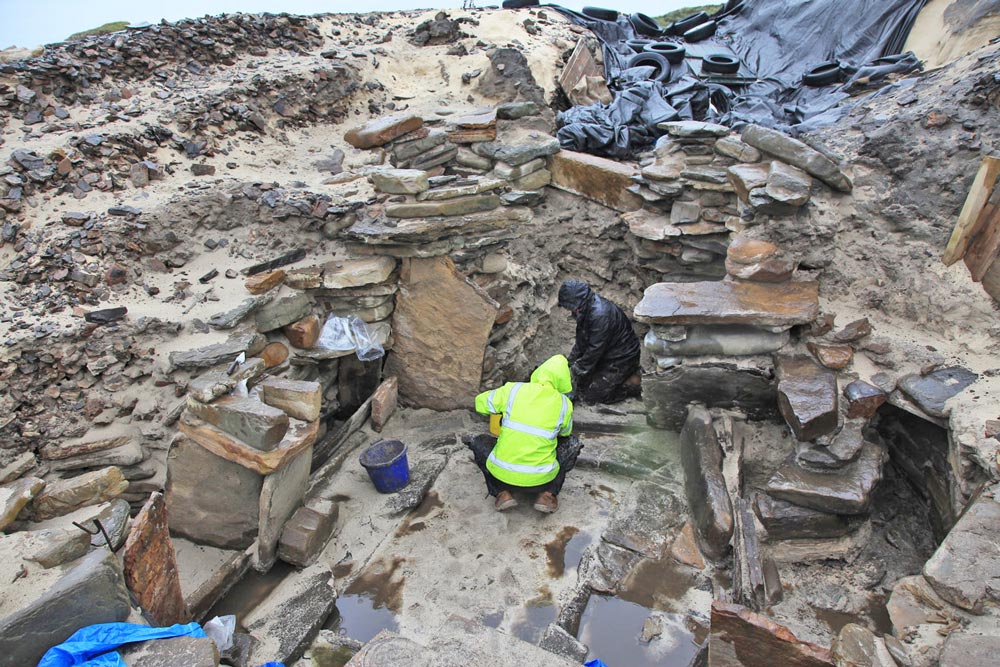 Download Historic Environment Scotland's Statement of Significance for Links of Noltland HERE
The recipient of numerous awards and the subject of several television documentaries, the site and particularly the annual excavations there, have attracted a large number of visitors, which in turn has significantly boosted the local economy. As excavation winds down, the options for the future of the site are now being examined. Under the current programme, the remains are due to be reburied and the area replanted with grass.
Go to the 3D imaging links page to see some of the archaeology.