You can send emails to other registered users from within the site admin.
Click on Email Users > Send to User(s) in the sidebar to open the admin page below –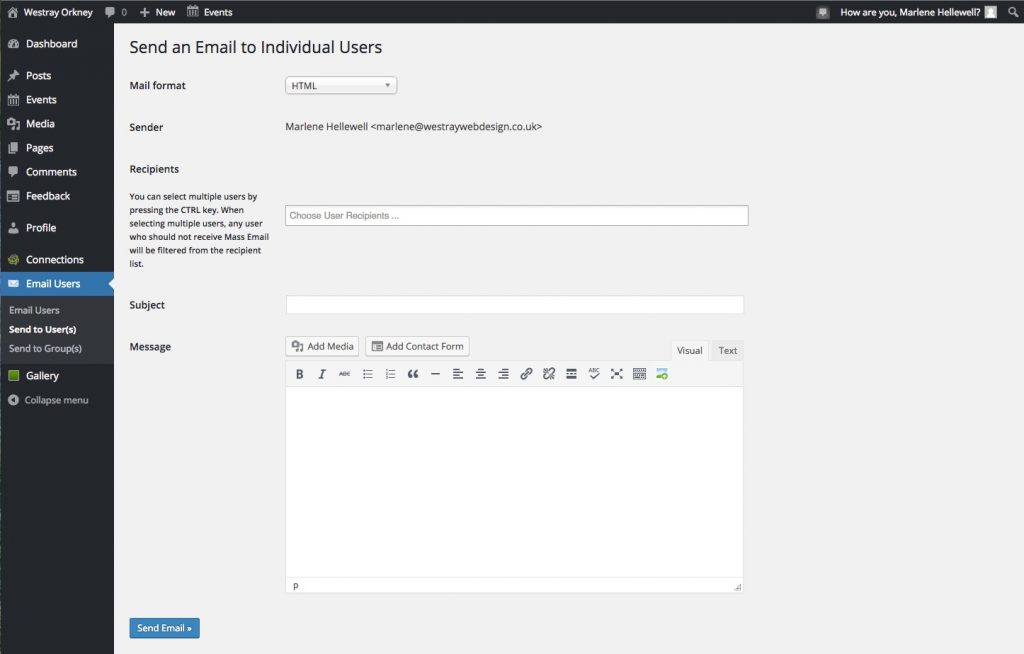 You will probably want to just leave the mail format at html so that you can use text formatting e.g. bold, italic etc.
Click in the Recipients box and you pop up will be displayed allowing you to select the recipient(s). As per the note next to the field you can select multiple recipients by holding down the CTRL key while clicking on each desired recipient in the list.
Add a subject for the email.
Add you message content, using the toolbar as required to format your text. You can also use the add media button to add image etc. if required but I would avoid this unless absolutely necessary as care needs to be taken with regard to the image/file size.
Finally, click the Send Email button.