Managing New Submissions
To manage new event submissions for the Island Diary once your are logged in click on Events in the sidebar to display the list of events.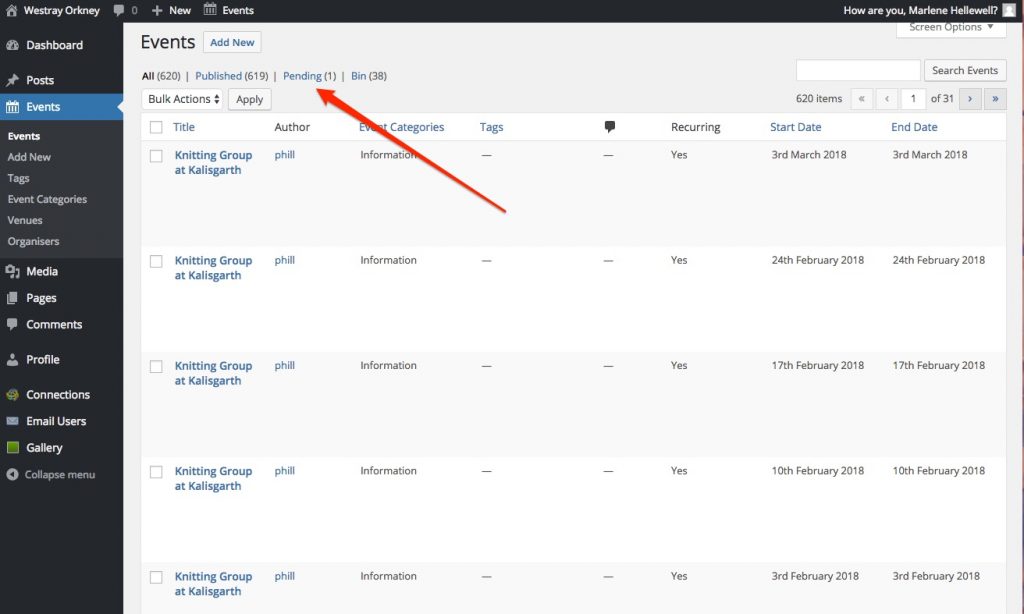 Click on Pending shown above to display just new submissions that are pending approval.

Click on the title of the event to be managed, as shown above, to manage that event. This will open the event editor, this is quite a long page so we will go through it from the top, with screenshots of sections where appropriate.
First is the event title, we are unlikely to want to change this.
Next is the event description, unless there is some contentious or inappropriate content here we are also unlikely to want to change this.
Next up is the event dates. We may need to check these against any offline diary. If required we can also set/edit recurrence for the event.
Next item is the event location, again we are unlikely to need to change this.
Over into the sidebar we can see the event category that was selected when the event was submitted –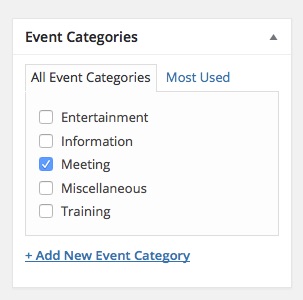 An event can be listed under more than one category so we may wish to edit this.
Finally, once everything is as we want and the event is ready to approve and publish to the diary, we can click on the blue Publish button at the top right of the page to approve and publish the event.